Dismantling and removal of construction debris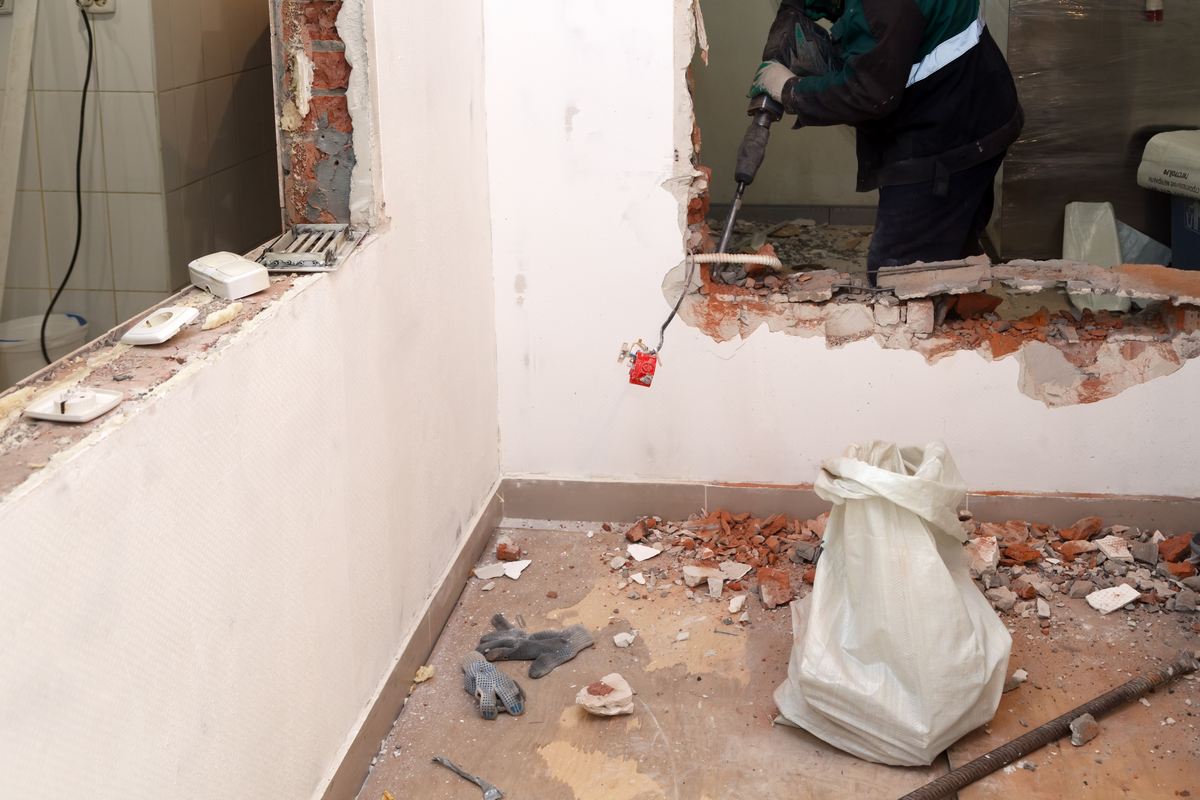 Dismantling and removal of construction debris
When undertaking any type of construction and renovation work, dismantling and disposal of construction debris is often required. This applies not only to surface renovations, but also to renovations and replacement of furniture and related equipment. Furthermore, without proper land clearing, it will be impossible to start a new construction.
Demolition process includes the following services:
Demolition of old buildings, foundations dismantling;

Cleaning of the area for new constructions;

Removal of ceilings and partition walls;

Work with door or window openings (Extension of existing ones or construction of new ones);

Dismantling of parquet or laminate;

Removing existing wall cladding;

Old electrical wiring removing;

Dismantling of gas stoves and plumbing works;
For a safe and quality realization of each of the points mentioned above, it is necessary that the personnel in charge have the technical knowledge and adequate preparation.
The owner has the possibility to carry out the dismantling and other tasks himself, but any mistake could lead to negative consequences. That is why it is best to leave this type of work in the hands of professionals who have the technical means and the necessary training to do it accurately and efficiently. In addition, the professionals will take care of organizing the cleaning of the facilities or the land, and the removal of debris and waste.
Construction waste disposal
It happens that construction waste cannot be disposed of like household waste.
Waste of this type requires classification and transfer to a landfill for conservation as appropriate waste.

Leaving residues originating from the dismantling of a work in the domestic waste container is completely prohibited.

In addition, you will not always be able to do it on your own, even if you have your own vehicle, but you will need a special transport service.
Therefore, the best option is to hire a special service that includes:
Direct dismantling works;

Cleaning of the land or facility;

Classification and removal of waste.
A service of these characteristics will solve several problems at the same time. Professionals who have the necessary technical knowledge and equipment will be able to do the job much better. Prices for "turnkey decommissioning" vary widely, as the type and amount of work required will need to be taken into account.

Do you want to know

how much it will cost you to carry out renovations?
Leave us a request and receive a quote for the "turnkey" reform of your apartment, house or office in one day!
+34 645 554 794
info@stroinvest.es