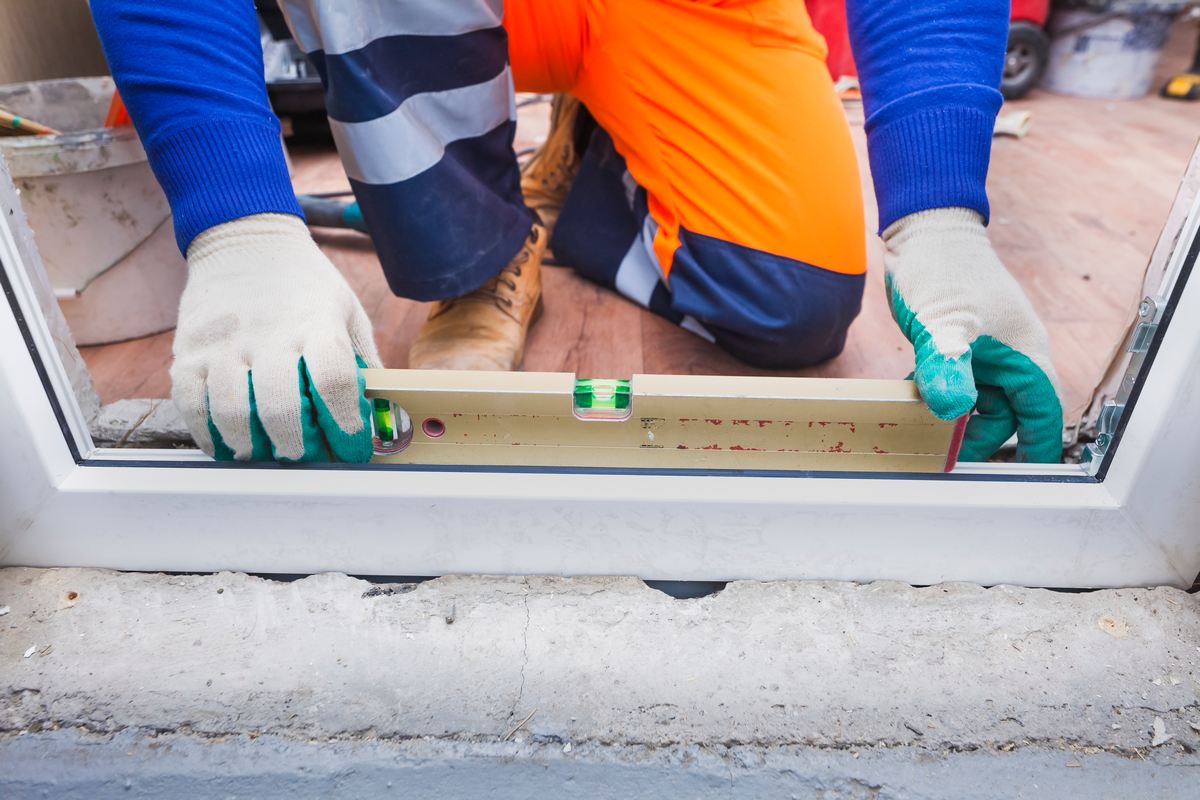 UPVC Windows fitting procedure:
Flashing window installation;

Final step and quality control.
Space is measured inside and out, height, width and diagonal.

Width and length should be measured in several places, as wall surfaces are not completely level. The minimum value is taken as the final value.

If the opening from the outside is smaller than from the side of the room, then it is "with a quarter". This is the name of the protrusion of the wall from the side of the street, which keeps the double-glazed window from falling out. The name is due to the width of 6.5 cm, equivalent to ¼ of a brick. For those houses, different measurement rules apply.
The "turnkey windows" service offered by Stroinvest includes the following:
Visit of a professional to take the measurements, make a consultation and coordinate the work. In many companies, those responsible for taking the measurements are not the same professionals who will later do the installation. The best option is when the measurements are taken by the same technicians who will later install the windows;

Making a window design, according to individual measurements. Complete with accessories.

Delivery of finished products to the client.

Prepare the space for work: free up space by the window and cover the furniture to avoid dirtying it.

Dismantling of old windows, previous preparation of the openings. Hole sealing, material damage, surface leveling.

Installation of new window frames.
Our technicians are prepared to help you with any type of reform. Ask us for a quote and we will offer you a really interesting price.

Do you want to know

how much it will cost you to carry out renovations?
Leave us a request and receive a quote for the "turnkey" reform of your apartment, house or office in one day!
+34 645 554 794
info@stroinvest.es