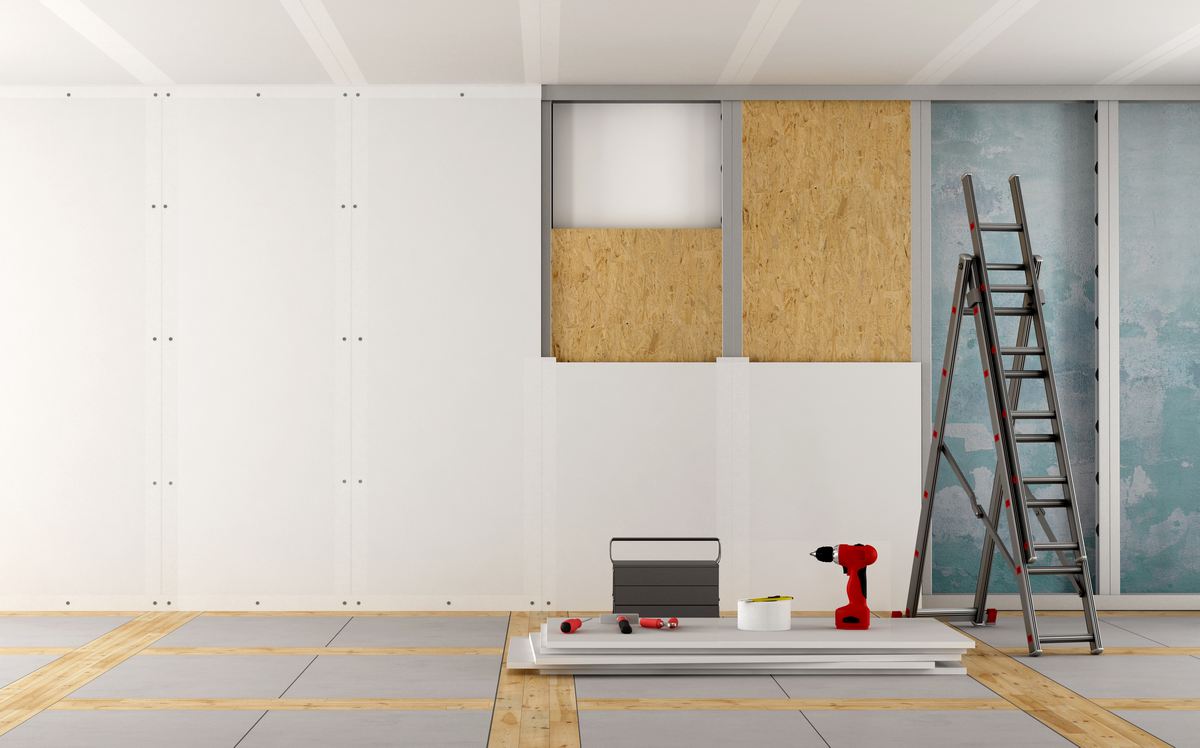 Installing drywall is not an entirely simple task; it requires minimal knowledge and experience.
There are two ways to fix drywall:
Free of casing formThe simplest, since the construction of a casing should not be provided for. For fixing special glue is used.

By using a casingMuch more difficult, since it requires the construction of a kind of frame, on which the drywall will be directly fixed.
Drywall is one of the most popular finishing materials today.
This method is gaining popularity thanks to the large number of positive qualities, with few negative points, and also at a suitable price.
Stroinvest offers drywall installation at a truly competitive price.
Our highly qualified technicians will be able to translate all your ideas into practice.
If you hire our services you will not find hidden prices or rate changes that are not included in the final cost of the drywall installation job. In the contract you will find the price of the drywall installation service defined.
Our team uses the latest technologies and the most advanced materials. We have specialized teams and we comply with all legal regulations and requirements that allow us to guarantee top quality and long-lasting work.
Our team has the best plasterboard specialists in the sector, professionals who are constantly updated on new technologies in the sector.
We make sure to meet the agreed deadlines and we guarantee a top quality job. Ask us for the service you want and we will make sure that the reform is carried out in the best possible way.
If you want to consult a budget or have any questions, please contact us and we will respond as soon as possible.

Do you want to know

how much it will cost you to carry out renovations?
Leave us a request and receive a quote for the "turnkey" reform of your apartment, house or office in one day!
+34 645 554 794
info@stroinvest.es