Painting on walls and ceilings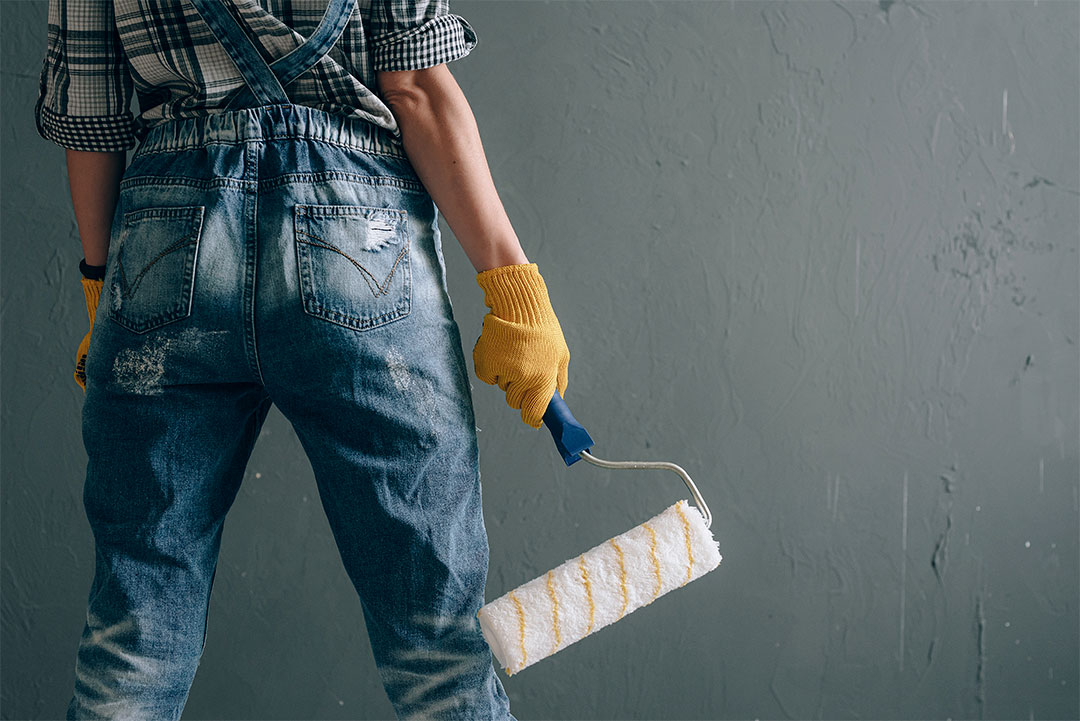 Painting on walls and ceilings
Preparatory procedures for painting walls and ceilings take more time than the painting itself. Great care must be taken when leveling the surfaces, sticking the painter's tapes and other protection materials to deflect paint drops
To ensure that painted surfaces are flawless and the paint does not come unstuck over time, high-quality work is required to level them.
If it is a renovation and the walls are already painted, the old paint must be removed, putty defects removed, sanded and repainted.
But if the preparatory work has not yet been done, the following preliminary steps must be followed:
Plastering on beacons / drywall installation on a metal frame;

Putty with reinforcing mesh gluing;
Depending on the paint chosen, one or two coats of primer will need to be applied. Between layer and layer, wait until the paint is completely dry, so that the coating remains firm.
Only after completing the above steps will the walls and ceilings are ready to be painted.
The material of the roller will depend on the type of painting that we are going to do. Polyester or foam rubber for water-based compounds, natural hair for paints and varnishes, polyamide and velvet for alkyd and aqueous dispersion paints.
Специалисты компании Stroinvest помогут вам воплотить все задумки и идеи! А наши дизайнеры сориентируют в тенденциях и подберут подходящие цвета для вашего дома.
Stroinvest specialists will help you to materialize all your ideas! And our designers will guide you through the latest trends, selecting the perfect colors for your home.

Do you want to know

how much it will cost you to carry out renovations?
Leave us a request and receive a quote for the "turnkey" reform of your apartment, house or office in one day!
+34 645 554 794
info@stroinvest.es