Electrical installation work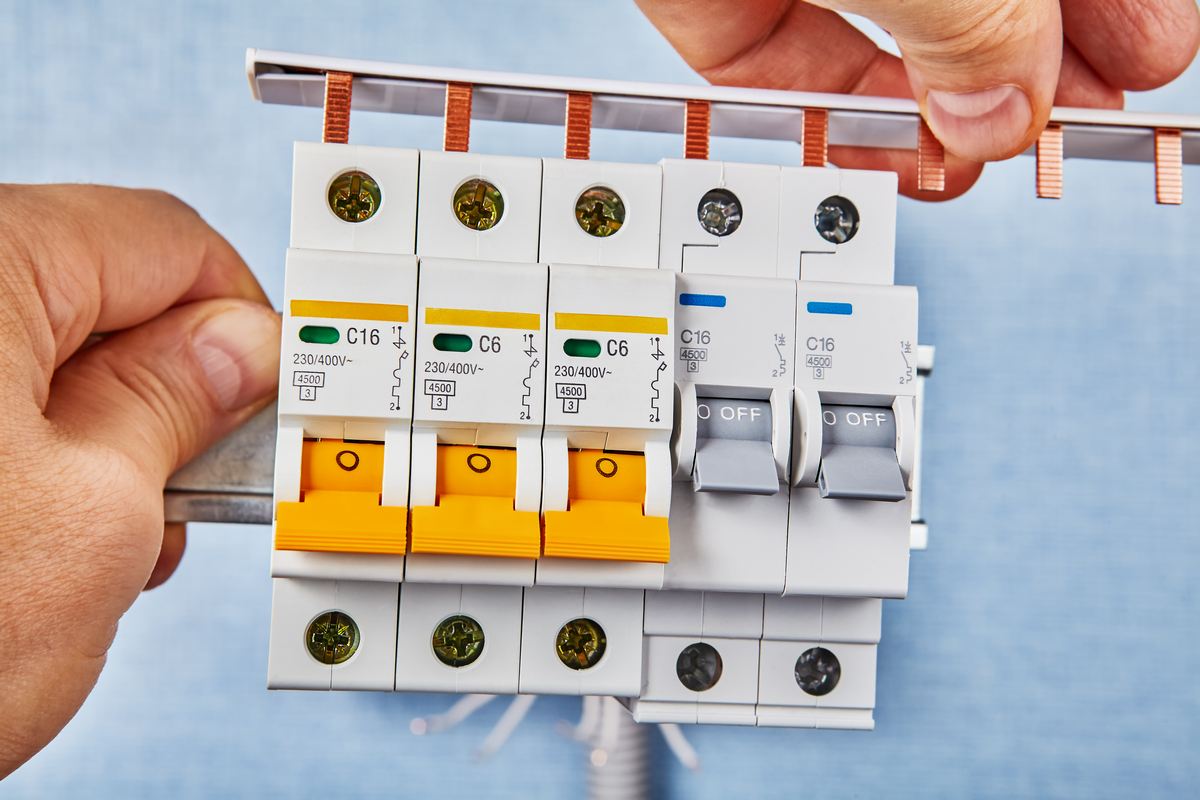 Electrical installation work
Electrical work: we carry out design, disassembly, installation and refurbishment of electrical installations in order to connect the home to the network of an energy supply company or autonomous energy sources and thus be able to enjoy the safe use of the equipment, appliances and other electrical devices.
Stroinvest is specialized and has the latest technology to carry out any type of electrical work on the Costa Brava.
The range of services offered by the company includes everything related to planning and electrical installation in apartments and residential buildings, as well as offices and industrial buildings.
Our company does not stop developing in the field of electrical work and already has extensive experience in providing services in this area.
We professionally plan and carry out each electrical installation, always with the highest quality, knowing that our work is a guarantee of safety.
When carrying out any type of electrical installation, we use state-of-the-art equipment and tools and comply with all legal requirements.
The works entrusted to Stroinvest are carried out by professional electrical engineers with more than 5 years of experience.
Our company can guarantee that the electrical systems installed by our technicians will not suffer any anticipated problems and you will be able to enjoy them for a long period of time.
We offer our services both in private houses and apartments, as well as offices, commercial premises and industries.
Our electricians will perform the following jobs:
Run telephone and television cables and wires, as well as local networks;

Install an electrical panel of any complexity;

Carry out the electrical installation of lights, plugs, switches in the real estate, as well as exterior lighting;

Dismantle unnecessary or obsolete electrical networks, appliances and equipment;

Installation of electric meters;

Moving an electrical circuit from one location to another;

DB board, electricity distribution devices and switching equipment installations;

Installation of electrical equipment, alarm systems and automation.

Carry out putting into operation;

Connect and set up equipment of any complexity;

Connect lighting devices;

Installation of the "smart home" system;

Eliminate faults that have arisen in the electrical network;

Carry out all the work using the necessary materials, tools and accessories.

Do you want to know

how much it will cost you to carry out renovations?
Leave us a request and receive a quote for the "turnkey" reform of your apartment, house or office in one day!
+34 645 554 794
info@stroinvest.es