Building & Renovation Works of all types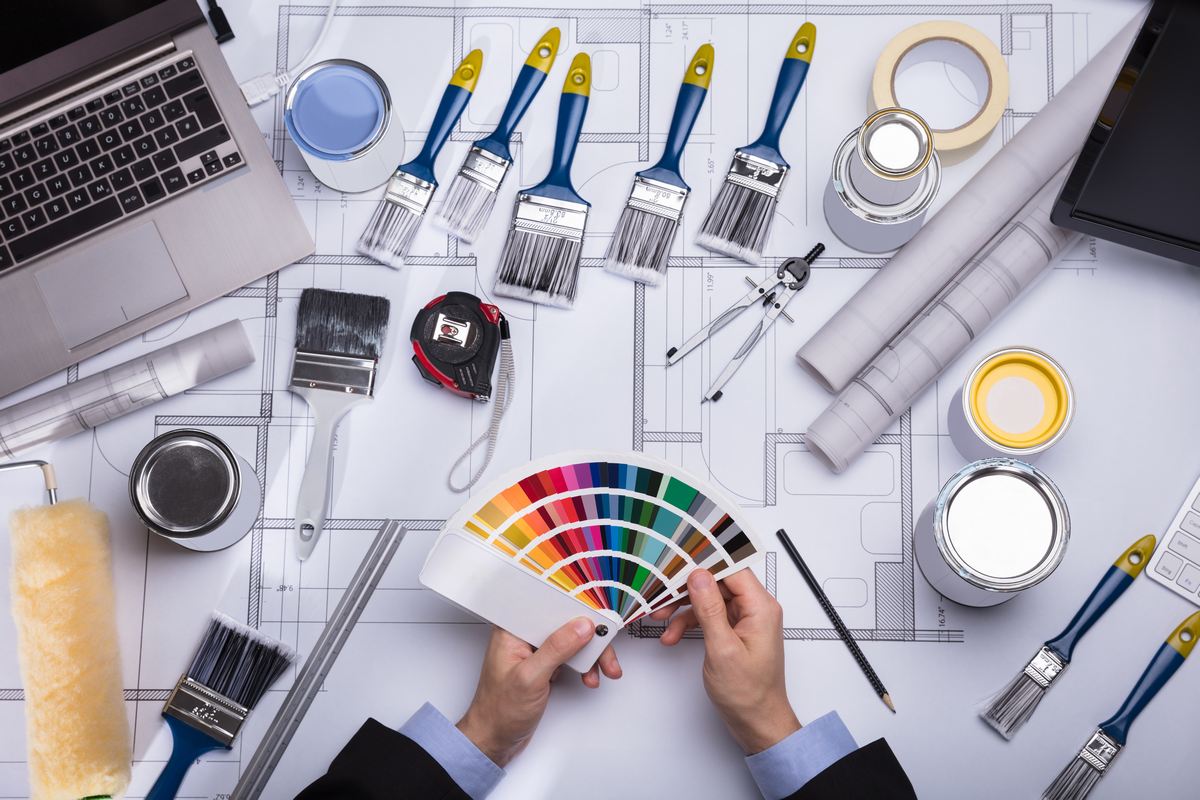 Building & Renovation Works of all types
Renovation is a great opportunity to modify a room or any type of surface without significant rebuilding.
Basically, there are two main factors that motivate the start of any type of reform.
First: the owner's desire to make some stylistic changes to the design. There is an idea that reforms should be carried out periodically, every 5-10 years. This approach will allow you to make qualitative changes in your life in a systematic way.
The second argument that drives us to carry out reforms is the technical aspect. Some parts of the structure, communications and other elements of the design of an apartment or house may lose their functionality over time. Each of these problems can be effectively solved through proper reform.
We encourage you to use our services to avoid unnecessary expenses and save money. The Stroinvest company offers you professional execution of renovation and finishing works. We guarantee high quality finishes in apartments, offices, houses, rustic houses and other premises. A team of qualified professionals will be in charge of carrying out the work efficiently.
We have sufficient experience and the necessary technical knowledge to carry out finishing works of any difficulty in turnkey premises. You will not need to waste time, nerves and material resources looking for highly specialized workers. We are ready to carry out any type of work regardless of its complexity. In addition, we assume full responsibility for each of the stages. You can always control any of them.
The budget for finishing work may vary according to the tasks to be performed and their complexity. You can always contact our staff to define the preliminary cost. We can even visit the property free of charge to make a more accurate estimate of the cost.
Our company is trained not only to carry out interior finishing work. You can also ask us to carry out high-quality exterior and facade finishing works. In addition, our experienced designers will be able to develop a personalized interior or exterior design project for you.
Reforms of any type of turnkey spaceYou can entrust us with any type of dependency, regardless of size and purpose. Within the agreed period, you will be able to enjoy the reform as agreed.

Ceramic tiles layingWe work with the best Spanish and European manufacturers; we carry out the installation efficiently and quickly.

Laminate and parquet flooring installationWe will select the most suitable material for you, guaranteeing reliability and practicality.

Installation of uPVC windowsThese kinds of windows last a long time and are very easy to care for. They are also ideal for keeping warm in winter.

Gypsum board InstallationGypsum board is a universal material, ideal for wall cladding, ceilings, as well as for the construction of interior partitions.

Painting works on walls and ceilingsA clever mix of shades gives us unique colors that are hard to find in catalogues.

Doors installationDepending on the type of housing, experts will advise which door is better to buy.

Wall claddingCurrently, there are many original and effective solutions to decorate the walls of a home.

Plumbing installationWe carry out bathroom renovations according to the wishes of our clients, using toilets, ceramics and taps of the highest quality.

Electrical installation workWhen renovating a house, a correct laying of the electrical network must be carried out through the intelligent installation of plugs, lamps, etc.

Carpentry workWe carry out carpentry work: manufacture of complex furniture, doors, windows, stairs and other solid wood products.

Air conditioning installationWe install air conditioning systems quickly and efficiently, taking into account all the characteristics of the space.

Installation of CCTV systemsWe care about your safety!

Pool repairOur specialists will quickly repair both the structure of the pool and the space around it.

Architectural ServicesWe work with the best architects and easily coordinate any project in the right structures.

Custom projectsEach person is different, and our highly qualified staff is trained to attend not only to the technological and innovative aspects, but also to the wishes and ideas of each client.

Do you want to know

the repair cost?
Leave a request and receive an estimate for the turnkey repair of your apartment, house or office within a day!
+34 645 554 794
info@stroinvest.es